SE19 Removal Services For the People of Norwood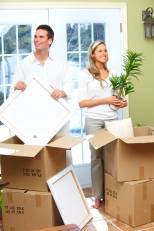 If you are looking for a removal company that supply its customers with a wide range of services, not just the standard service a removal company should provide, then Norwood Removals is exactly what you are looking for. We provide our customers with a removal service, a packing service, and a storage service too; all available to both domestic and commercial clients. If you are moving house then you need to feel secure in the knowledge that the company helping you is experienced a reliable. We have been helping people move home and relocate their businesses for years, and we are only getting better at your job. We are a tried and trusted Norwood removal company that will go beyond the call of duty for the people that hire us. If you want to learn more about the services we offer then all you have to do is pick up the phone and dial 020 3540 6171. Once you're through to our customer advisor, they will take all of your details and organise everything you need on the day you need it. Get in touch today to make sure you're fully prepared!

Our SE19 domestic removals are second-to-none, because our staff are exceptionally well-trained when it comes to this particular business. On the day of the removal itself, we are able to provide you with a Norwood removal van that will be sized to fit your needs. You won't have a huge 7-tonne removal truck if you don't need one, because that would be an unnecessary waste of money. All of our vehicles are extremely well-maintained by professional mechanics and are equipped with satellite navigation to make both long and short journeys simpler. Given that more people are moving to destinations further away than ever before, this kind of provision is essential in making the process as efficient as possible. Of course, if you wish to drive the vehicle yourself then we are happy to provide you with the vehicle and then leave you to your own devices. We only ask that you give us the relevant licenses for driving such vehicles. If, however, you do not want to drive it yourself, then we're happy to have a team of SE19 movers help you with your move. To learn more about our van hire then just call 020 3540 6171 and they'll tell you everything you need to know.


The biggest benefit you reap from our moving teams is the smaller workload you have to deal with on the day you move. Rather than having to toil under the weight of furniture and boxes on your own all day, or only with help from your family, you can get professional help from us. All of our staff are trained to get your possessions and belongings out of the property and into the truck quickly and safely. You will not believe how simple the process can be when you have professionals working for you. This may mean disassembling furniture or merely dealing with the heavy lifting on your behalf. Whatever the form the assistance takes, you'll be glad to have it. So get in touch today on 020 3540 6171 and find out more.

For more information about Norwood Removals and the range of removal services on offer, just give us a call. We'll be happy to help you with your domestic and commercial removals, your packing, and helping you put some of your belongings in storage. Don't hesitate to call on 020 3540 6171; we look forward to hearing from you.